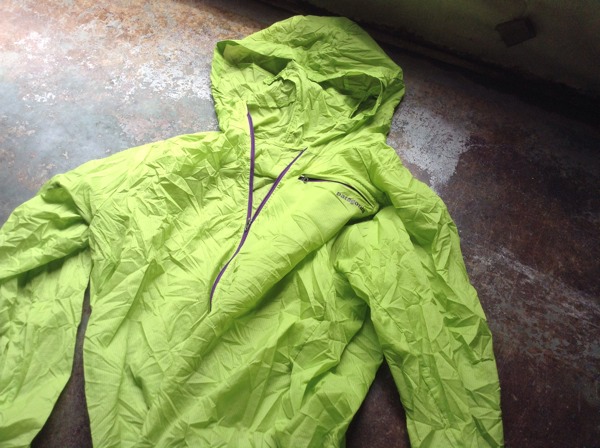 We've been having some strange weather this year. One minute it is partly cloudy with lots of sun, and just a few minutes later it is a pouring deluge. Lots of very windy days too. You just never know what the weather is going to hold.
Thankfully, this spring I bought a Patagonia Houdini Jacket. It has really been nice to have. It's super lightweight and breathable. When on, it feels like you are wearing nothing extra but it does a great job protecting one against a chilly wind or most light drizzles. And, thanks to its light and breathable nature, a good run or other athletic activity is not out of the question (in fact, it is designed for such).
But perhaps the best part is that it packs into its own chest pocket resulting in a package about the size of a frozen burrito. Easy to throw into a bag or even a side pocket of your chinos. Mine pretty much stays with me in recent days. You just don't know what surprises the weather now holds.