This past weekend, I found the perfect bike. I'm pretty excited about it. It's a 1973 Raleigh Grand Prix.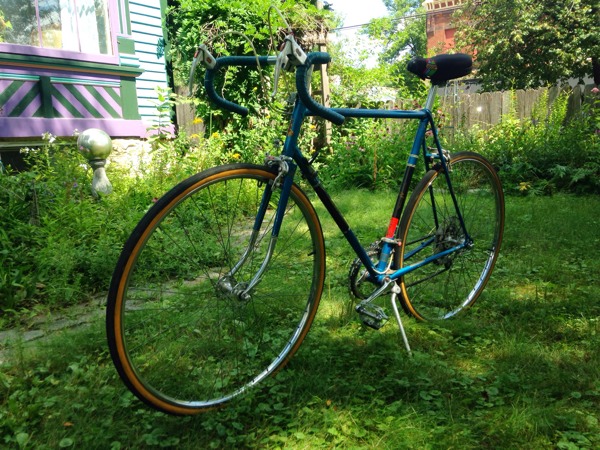 I came upon it at a garage sale. Luckily, the price was right ($45) and the seller noted on the price tag that it was recently tuned up. I'd been looking for a bike like this for a long time so the second I saw it I knew it would be mine. After one test ride around the block, some cash quickly exchanged, and a little happy dance performed, it was mine.
About 10 years ago, I had just purchased a brand new Trek 820 Mountain Bike and rode it only a couple of times before I met my wife. It was an ill considered purchase in hindsight. My wife never learned how to ride a bike (a fact I hope to help change soon) so into the garage the Trek bike went and I took it out for a spin only about once a year. Partly, because I did not want to ride for hours without her and partly because I did not really like the bike that much. I wanted something light and fun to ride. Preferably, something vintage with a bit of character like my old pickup truck. Something that begged to be used.
Like the Raleigh I now own.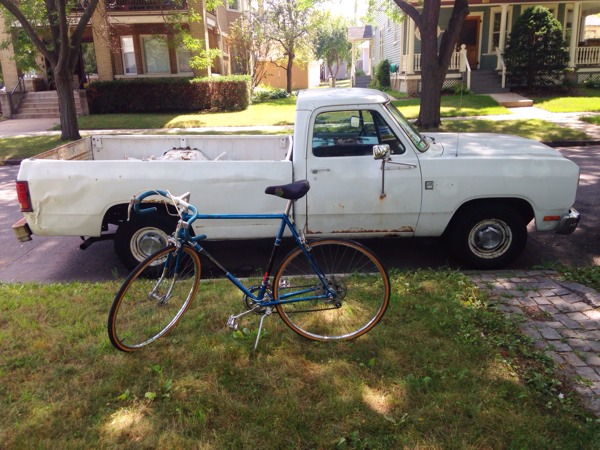 My wife just got a new/used bike from a friend who is taking a job out of the country so, now, she can learn and we can both ride happily together.
I can't wait.