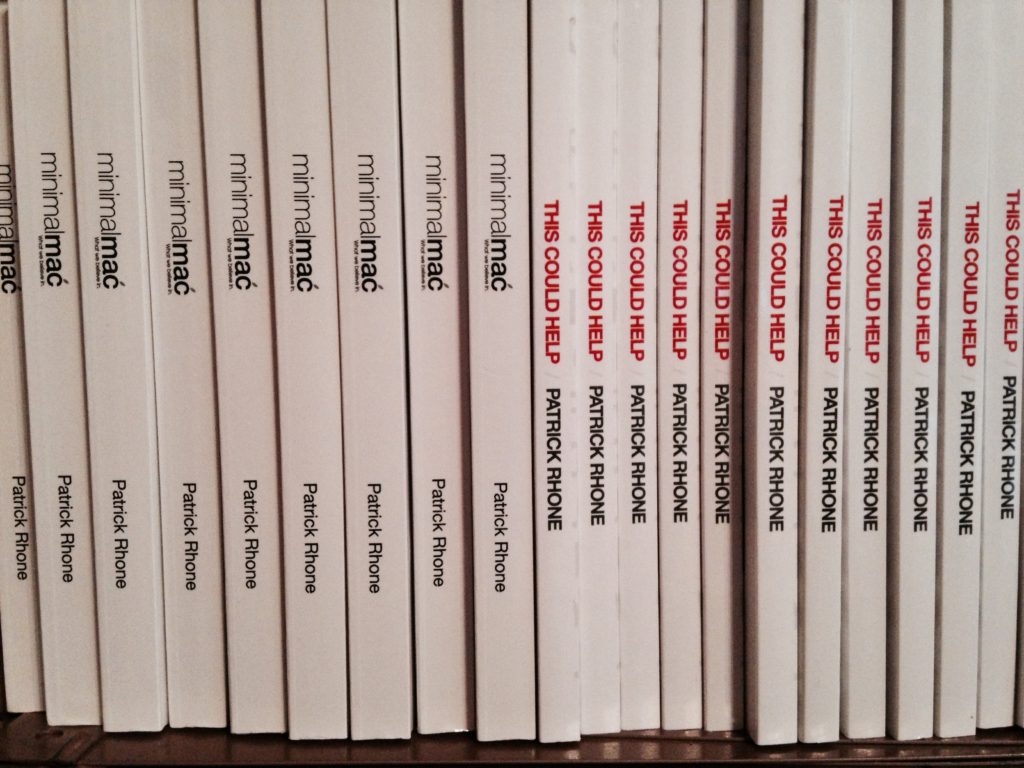 Did you know that you can get any of my printed books personally signed with a nice message just for you? Well, you can! I recently restocked and once again have a full shelf of books for people to order. Only gets you the signed book and first-class shipping…
But wait! There's more!
If you order in the next week, you can get $5 off by using the offer code 'random'. Why "random"? Well, because I'll also throw something random into the package along with your book. Perhaps it'll be an extra book of mine or by one of my friends. Maybe, one of my favorite paper notebooks. It could be just about anything I think is great. You won't know until you get it. How fun is that?
So, don't wait! Get your signed copy below:
This Could Help (sold out)

enough (sold out)

Minimal Mac: What We Believe In (sold out)
Update: Sorry but all copies have been sold. I won't be able to replenish my stock until after the new year. I very much appreciate all those folks (wow!) who purchased.
Non-signed versions are always available in a variety of formats (including paperback) at http://patrickrhone.com/books/